Welcome to Jelliweb
Jelliweb has become synonymous with providing world class web and graphic design in the Fourways and Johannesburg area. Our approach to website design and graphic design has made our clients our friends over the years.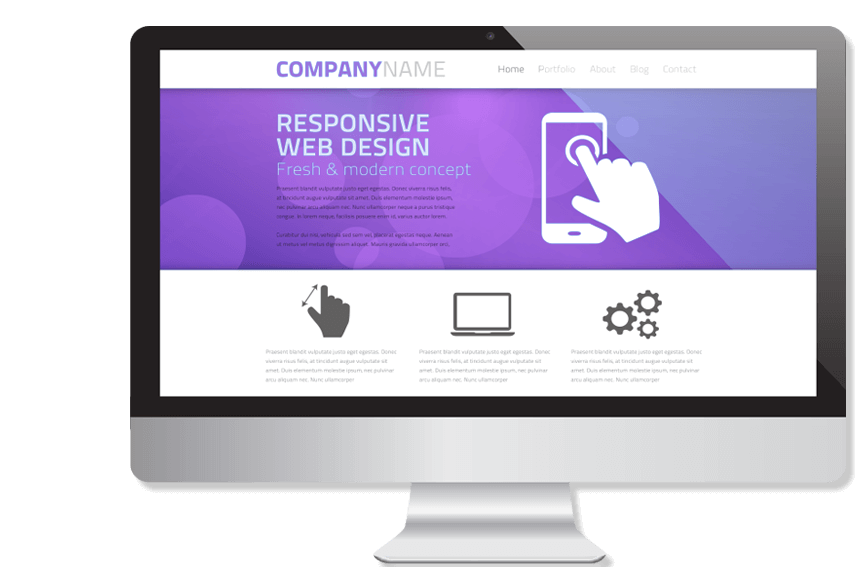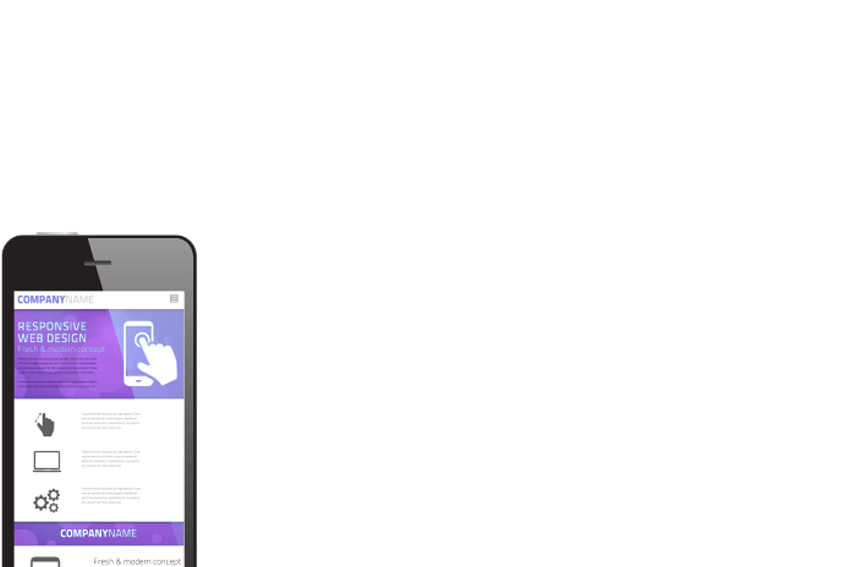 Across the Line
Graphic Design
With over 15 years of experience in the field - we bring a unique and creative approach to any design task given. Creativity for us is infinite.
We create with excitement, we design with a thrill. We love what we do. This is our passion.
Smartly Coded & Maintained.
Powerful Websites
We provide in-house services to handle all regular aspects of building a website, from initial design and logo development to content management applications for sites of all sizes ranging from single pages, blogs and small business sites to full scale corporate websites.
Jelliweb's Top Essential Features for a good website
As a small business you want to get the most out of your website. Bells and whistles are always nice but make sure you have given good thought to the following features.
A Clear homepage
You home page is the first introduction to your company. Does it target the correct message of who you are?
Unique Title Tags & Headers
Treat every single page as a unique piece to your website. Craft unique title tags, H1's & meta descriptions to help increase the ranking.
A Search Button
Search buttons are useful tools that enhance your site – especially if your client is looking for a specific product or piece of info.
Keep your content fresh
Search engines tend to favor sites that get updated often, as signals to them that your site isn't "dead."
A clear Call to Action
In order to generate proper leads, get your clients back and capture future customers – you need to apply an effective call-to-action which has a clear explicit purpose.
Easy Navigation
Navigation through your site needs to be easy and make sense. If it is difficult your visitors will leave before finding what they need.
Benefits of Visual Content Marketing
Why investing in professional imagery is a must
Visual content marketing is snackable. Use short visual content to feed on-the-go consumption.
Visual content shows your product; it doesn't tell about it.Images, especially photographs, let your prospects see for themselves what you're offering.
Visual content is social media friendly.Incorporate relevant social sharing with your images to broaden your reach through earned media.
Visual content enhances your brand. Infuse your 360° brand into your images. This means taking pictures that spotlight your product, employees and physical location as well as incorporating your brand colors and related visuals.
Visual content supports search optimization. Images require search friendly captions and related metadata.
Visual content helps build audience. Images and photographs attract attention and draw potential participants into your information, whether it's on social media venues, your website or email.
Visual content eliminates language barriers. Most image-based content doesn't require a lot of words for your audience to understand. The picture conveys the meaning.
Some of Jelliweb's Web building blocks
Responsive Layout
Jelliweb creates powerful layouts with responsive functionality that can be adapted to any screen size.
Retina Ready Graphics
Jelliweb's graphics looks beautiful & ultra-sharp on Retina Displays with Retina Icons, Fonts & Images.
Powerful Performance
Optimized code that is completely customizable and delivers unmatched fast performance.
HTML5 Video
Jelliweb provides support for Native HTML5 Videos that can be added to a Full Width Background.
Parallax Support
Display your Content attractively using Parallax Sections that have unlimited customizable areas.
Endless Possibilities
Complete control on each & every element that provides endless customization possibilities.
Shortcodes & Widgets
Jelliweb can build shortcodes and widgets to assist you with your CMS website.
Boxed & Wide Layouts
Stretch your Website to the Full Width or make it boxed to surprise your visitors.
Extensive Documentation
I will supply you with all the necessary documentation needed for those who want wordpress sites.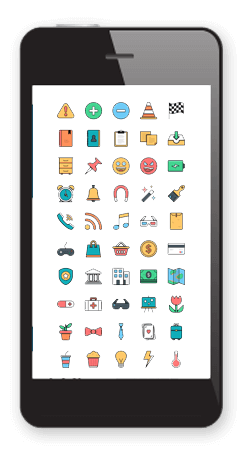 Mobile App Design & Development
Mobile application development is the set of processes and procedures involved in writing software for small, wireless computing devices such as smartphones or tablets.
One way to ensure that applications show optimum performance on a given device is to develop the application (app) natively on that device. This means that at a very low level, the code is written specifically for the processor in a particular device. When an app needs to run on multiple operating systems, however, there is little -- if any -- code that can be reused from the initial development. The application must essentially be rewritten for each specific device.
Learn more
5 mistakes to avoid with your web design
As a small business you want to get the most out of each one of your marketing approaches, and when you have made an investment as big as a website, making mistakes in its design is not an option. Web design companies in Fourways will give you the best advice during the production process, but you should still know the top 5 mistakes to avoid.
Don't Rush It
Like all other marketing techniques, web design in Fourways requires some research and some patience. Websites are designed to reach certain target groups and research needs to be done to find the market that your website will reach. When you rush your website design you will miss the chance to do the site properly.
A Lack of call-to-action
Now that your website has been created, people are visiting it, maybe you find that they are taking no action. This happens when you don't have a clear call to action to encourage them to take the next step, whether it is buying one of your online products or getting into contact with you. So take their actions into your own hands and tell them what to do after they have visited your website. Web design companies in Fourways will be able to help you create a call to action suitable for your company.
Leave the flashiness at the door
Websites that have way too much going on can be a marketing nightmare, such websites could completely destroy the reason why you have a website. Websites with too much flash sometimes give visitors trouble viewing the site, especially if they are trying to visit your site on a mobile device. Keep your website clean cut and accessible.
Don't Let your content go sour
The content that you place on your website is not supposed to live there forever. Your website's content needs to be kept fresh. Why, do you ask? Fresh content is going to keep people coming back for more and it has the power to build up your brand and your reputation. Not updating content could even result in people thinking that you have gone out of business. By having a web design that makes it easy for you to change the content, you can change the content whenever you need to, on your own!
Let the experts do it for you
Your website might be the majority of your customer's first experience with your brand. If the first thing that they see is an untidy do it yourself website then they are going to assume that your website is a reflection of your brand and ultimately of your company. Leave it to the experts and let the web design companies in Fourways design a stunning website for you.
The most successful websites give visitors everything they need to know within seconds of visiting the website. Design your website like a pro, web design companies in Fourways will help you achieve this little web design secret!
What Clients Say?

Wow! Lisa, your work is amazing - you NEVER cease to amaze me! No matter how crazy my ideas, you always "GET IT".
5 things design clients really want
Keeping clients happy is important, and word-of-mouth publicity can bring an imperial amount of work your way. But how do you do it?
You can maximise the word-of-mouth publicity that money can't buy if you keep your existing design clients happy. But how exactly?The thing is this: clients typically won't tell you what they want. At least not out loud. They might hint at it or suggest it. But it's often up to you to read their minds. For example, clients want...
To know everything is worth it
clients want reassurance that their investment in design will be worth it, especially if they are unfamiliar with how much it usually costs. Itemize and explain everything, and never let them think that you're pulling the wool over their eyes.
To know you're listening to their ideas
Many design clients like to feel part of the creative process, rather than merely passing over a brief and waiting for the solution. It can be illuminating and exciting, and it helps them to understand if costs escalate or deadlines are pushed back.
To see something truly brilliant
It goes without saying that any self-respecting client wants brilliant creative. But they also want patience, understanding and professionalism from you, even in the wake of multiple waves of tiny, fiddly amendments to the design.
To have their vision realised
A genuine willingness to understand and empathise with the design client's desires and challenges goes a long way. It's about fulfilling their brief in a way that's appropriate to their brand – not massaging your own design sensibilities.
To provide the best solution
ou are being hired for your expertise in the field. Gather as much information as you can about the brief, but ultimately remember that you're there to provide solutions, not raise more questions. Don't skip pre-brief discussions. These are a brilliant opportunity to ask questions and to really get to the heart of what your client wants.